Well i'd like to say that as it is my second skin, i think it turned out great
I made it around the table_row, so i didn't edit the table_top_row, so when you use this skin, make sure you set the "Number of sites to display in _top skin" to 0 so everything looks right. you may also notice i took out the ratings, at least from the main rankings page, i left it in the website stats pages, just in case people want to rate and review. Didn't edit the rating images though, they kind of go with the color scheme and can stand out, but they are just on the stats page.
Also I was unsure about the color scheme of the dropbox, so it's cool of you just want to take out the CSS i put on it.
Anyway, Hope you enjoy!
Downloads at:
Anime Destination
Preview: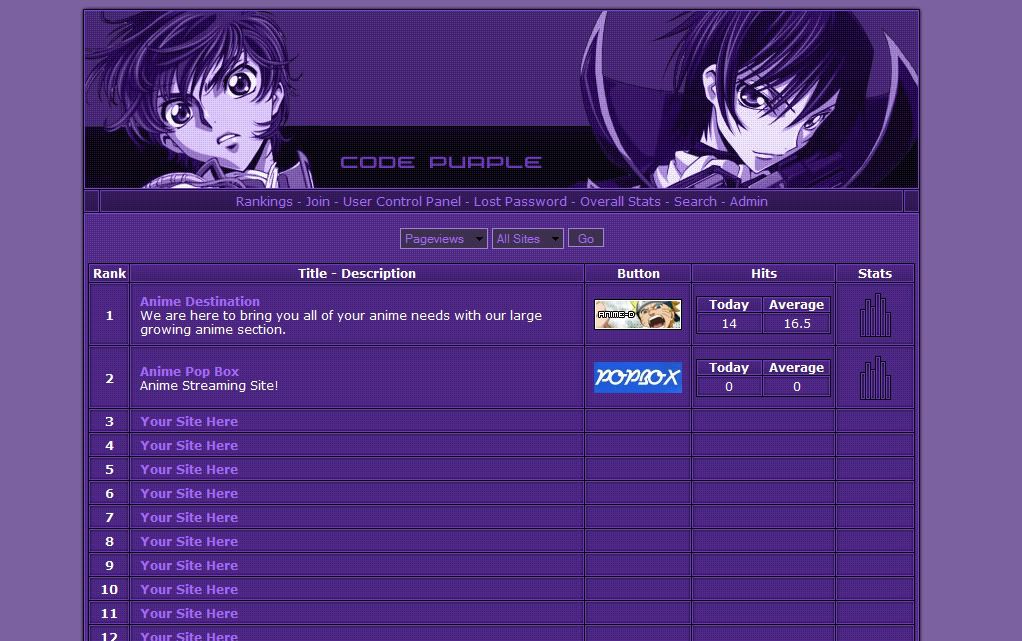 (I know my topsites are in a drought
)