Dear all,
I don't know if this features is availble on the new version because I can't upgrade to it ...
I have made too many change to the 5.1.2 ...
Well, one of the last change is the "Multi Button Managing".
Every registered user can choice from his control panel the best Button for his layout site !!
Is simple to do it ... : Add a field on all record of sites table, create a directory tree with all the type of button and then manage it in the button.php and in the edit.php and so on ... (sorry for this few info ... but it's for who know well Aardvark Topsites code)
Jeremy ... what do you think to include this features on the New version like this ?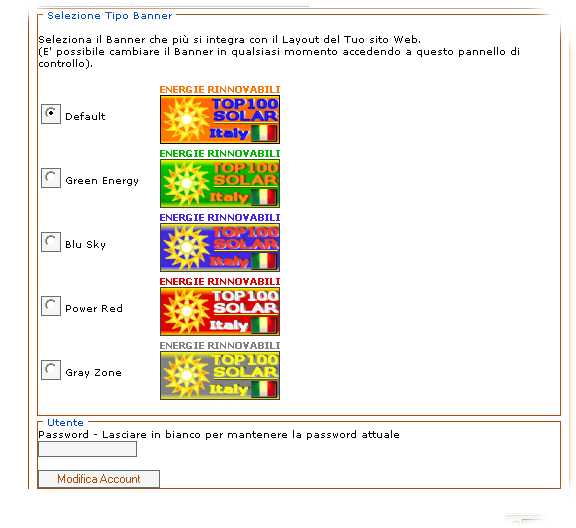 Good work to all.
Bye.
Max